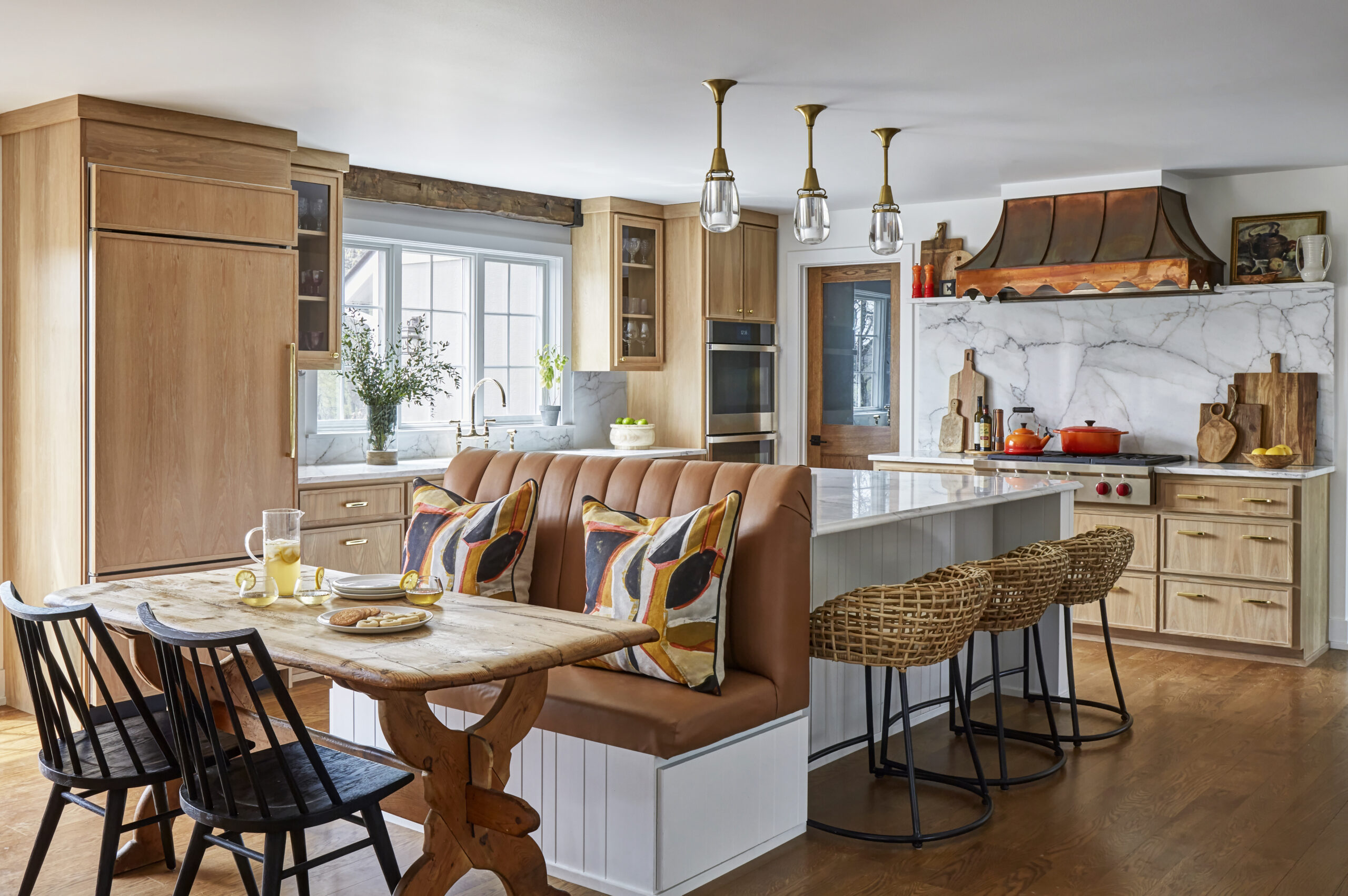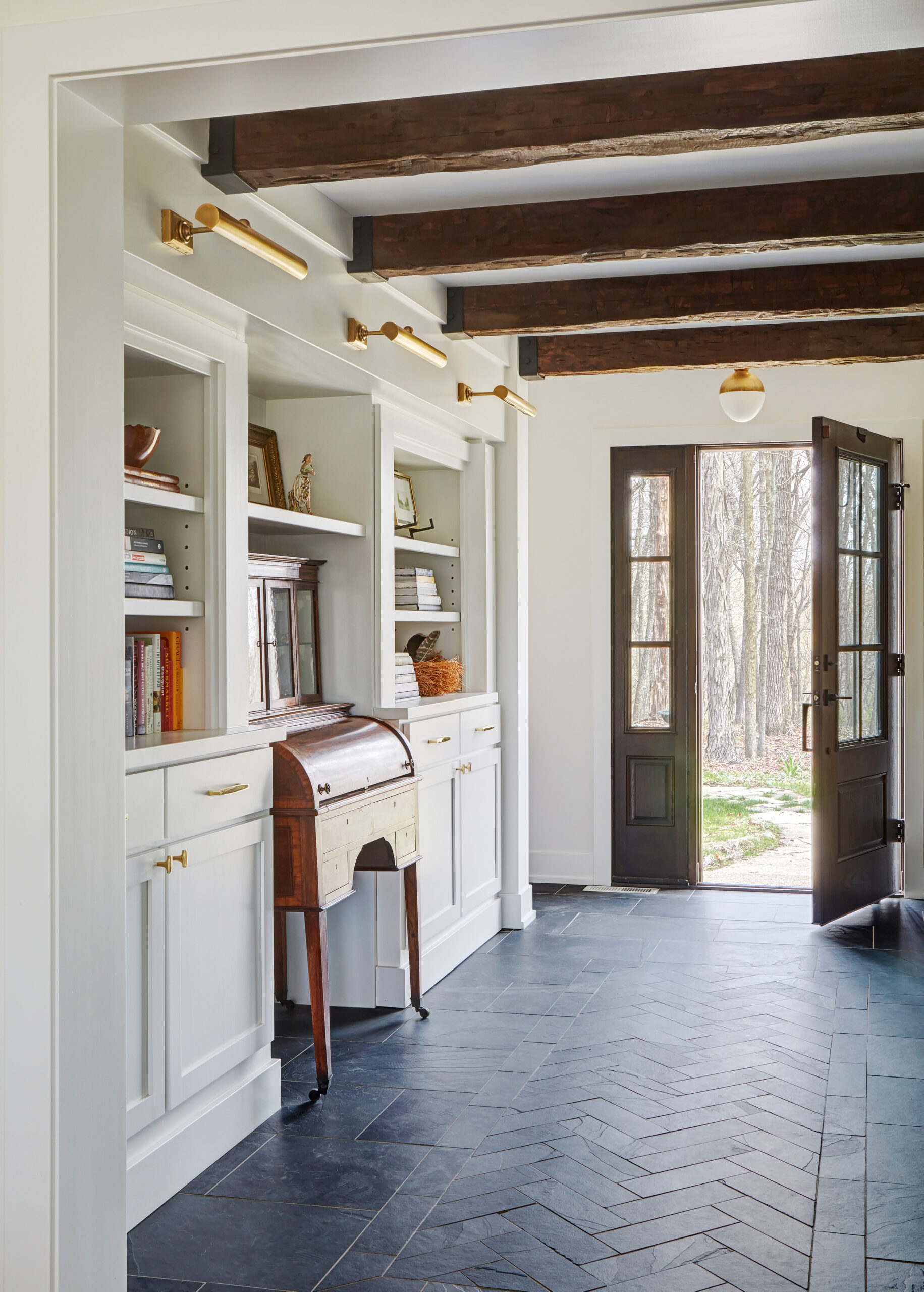 Approach
Peabody's Interiors reimagined the first floor of this 1970's style Swiss Chalet, removing all the walls to create a modern house, remaining sympathetic to the original structure, yet attuned to the family's lifestyle.
The entry hall's white walls, black-slate herringbone-patterned floor and reclaimed wood beams define the home. The original kitchen had all the beams that were reused throughout the house. The fireplace in the octagon shaped-living room did not have a mantel so another beam was brilliantly used. The powder room's slate floors highlight the custom vanity among many other distinguished details. The original dining room cabinet was repainted and relocated. A desk was designed for the office. Of note in the kitchen is a re-used copper hood above the stove, and the beautiful oak cabinetry topped with Carrera marble. The banquette was a client must and was designed with a large island to accommodate four barstools.
The home feels very welcoming, a mix of furnishings intentionally gives an acquired feeling. The primary palette is neutral and white, with the only hint of color a dusty shade of dark green. The clients applaud the natural flow, saying it suits their lifestyle perfectly.
Designer Peabody's Interiors
Location Cross Plains, WI
Area