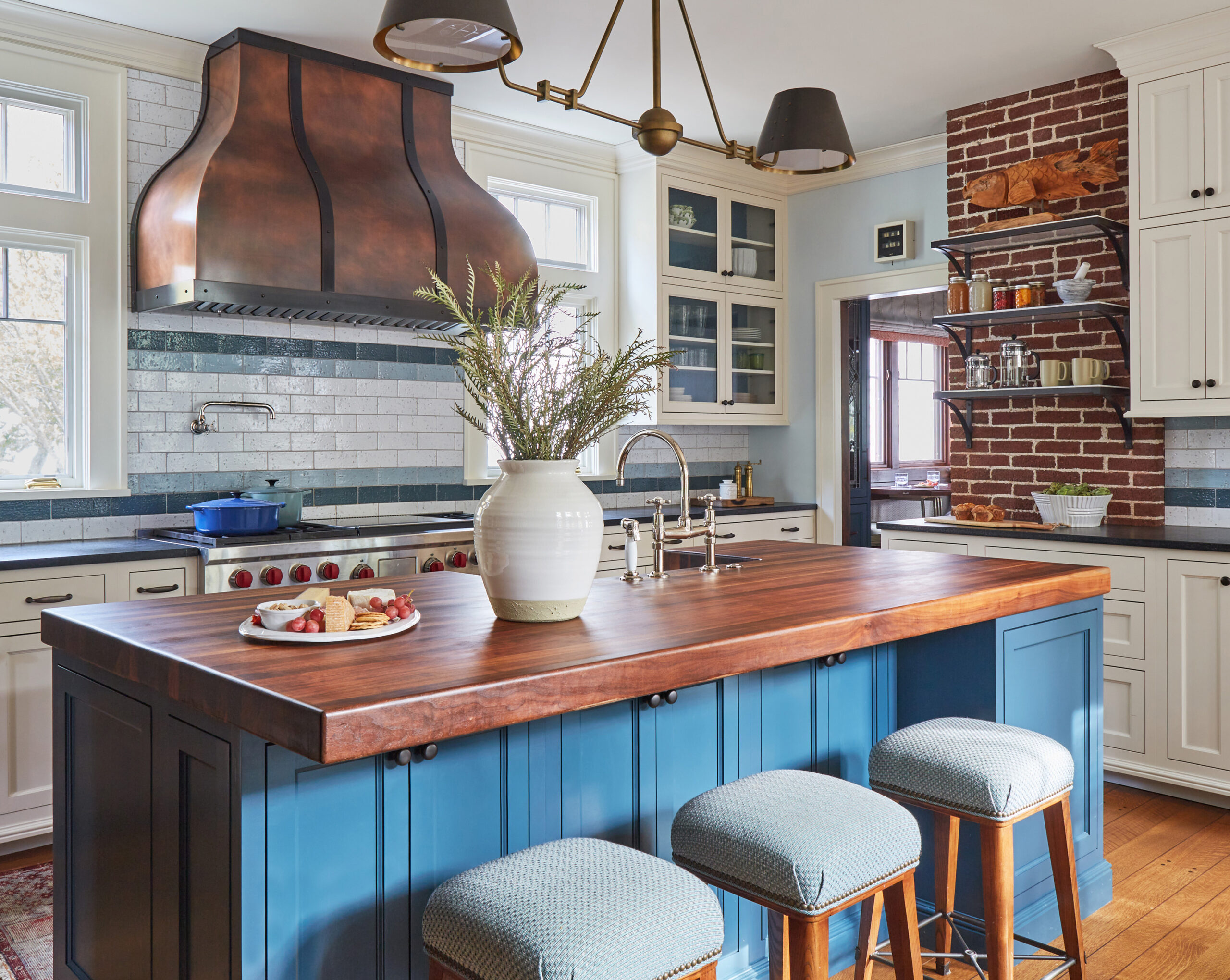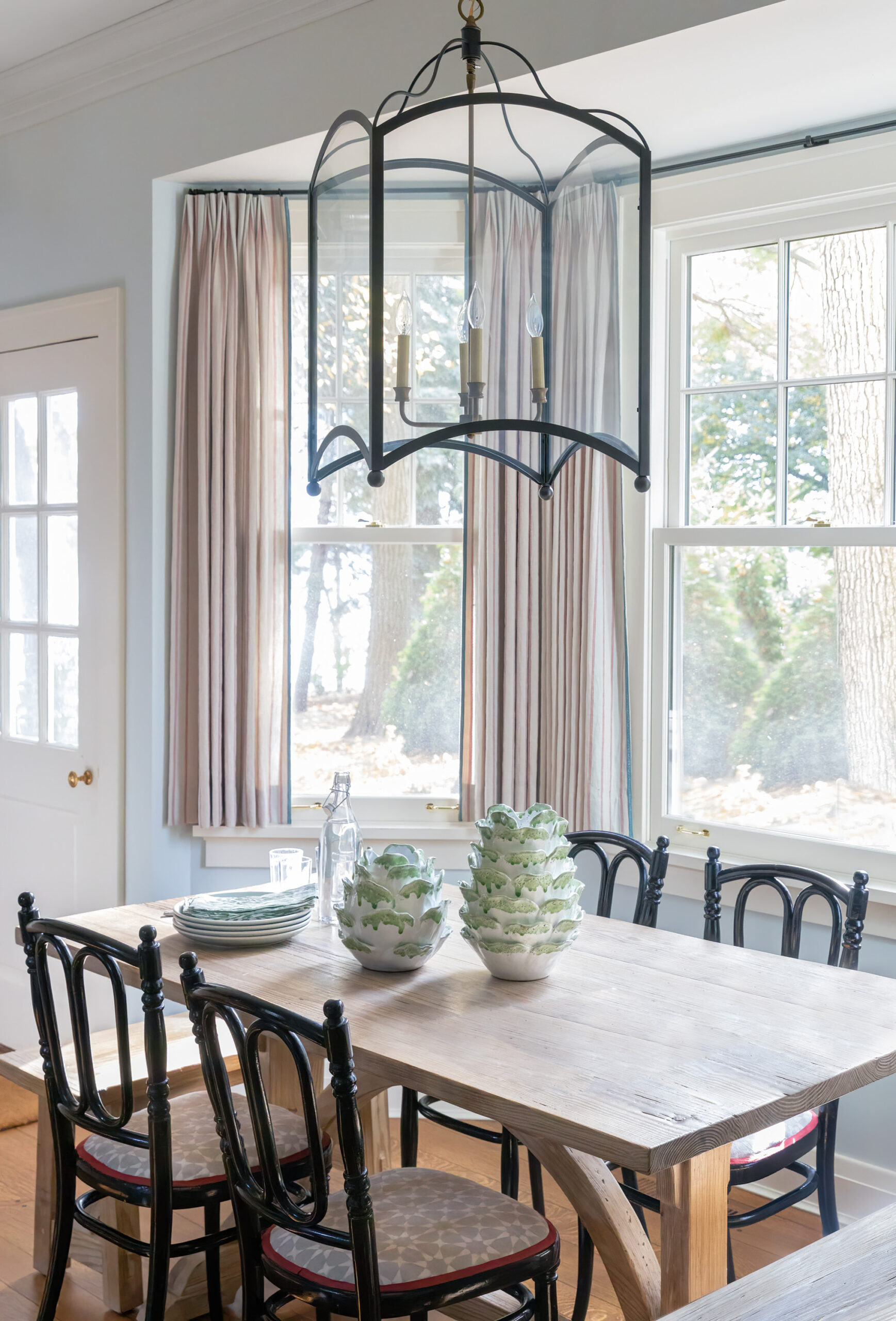 Approach
A couple with adult children and very young grandchildren invited Peabody's Interiors Principal Designer Emily Winters to transform their cottage, to accommodate their growing family for weekend visits and to serve as a compound during the summer months. Emily refreshed the entire house, created a functional kitchen that could also be a gathering spot for the family and designed a powder room and the mudroom.
Naturally, the original icebox dictated the kitchen's overall design. The walnut island countertop carries on its warmth and character. With its small footprint, perfecting the layout to fit all the necessary inclusions like the island to accommodate stools and highchairs and a dining area, was one of the designer's greatest challenges. The stunning scale of the dramatic range hood creates a grand illusion of spaciousness.
In the powder room, the wallpaper juxtaposed with the playful sconces and fish sink is fun and fresh and compliments the paint color and the impressive storage of the mudroom beautifully. The bar's rich lacquer ceiling draws attention to its pendant lights, charming benches and Art Deco flair all original to the house.
The overall palette exhibits shades of turquoise and watery blues with touches of earthy reds and greens. Easy but refined, the designer created a functional, super happy place for the family to completely enjoy.
Designer
Location Lake Country
Area